Could one conversation change the course of what's next for you? I'm here to offer that conversation with you.
We are a community of women discovering "what's next for me?" together.
We work with women like you who have been deep into raising children, see an opening for yourself as your kids grow up and out and offer you a way to take hold of something that's meaningful – and all yours.
We bring clarity where there is confusion, comfort where there is isolation, and success where there is the right opportunity.
Our services, ranging from introductory "huddles" – sharing coffee and stories from the field – to small group retreats and 1:1 coaching, all point to the same objective: taking bite-sized steps towards finding what feels right to you.
Our focus is not just how to find a "job," but more how to your passion along with a community of like women either at the beginning, mid-point or newly on the other side of the journey, who can buoy one another forward in an authentic way.
"After working with Sheilah, I found a new career
in an industry that I was passionate about with a training program that was the perfect fit for me. Sheilah is an easy person to work with and I appreciated her genuine desire to help women like me rediscover their career callings in life. I had an idea of a career that I really wanted to consider, but doing the Summit made me really analyze the option in depth and give me the confidence to know I was making an educated decision to pursue this new opportunity. I think any woman who is looking for another purpose outside of her family life would benefit from doing a Summit session with Sheilah. "
READY TO SCHEDULE A FREE 30-MINUTE CALL TO DISCUSS WHAT'S NEXT FOR YOU?
CLARITY
We're experts at understanding the challenges of feeling less than valuable, lacking clarity and feeling like you have no sense of where you fit in. Regaining a professional identity is intimidating at best. We offer empathy while taking the pain and suffering out of the equation. In fact, clients report a great sense of relief in deconstructing and rebuilding their sense of self worth, while also having fun!
EXPEDIENCY
Given the maturity and the sensitive schedule of our client base, we don't waste time. Whereas other coaching engagements can last over a year, our clients are well on their way within just a few months.
RESPECT
We partner with each of our clients – first to honor your life experience to date and then to take the best of your unique strengths and interests – to create a plan that feels aligned to you for moving forward.
COMMUNITY
The people who know you best and have your best interests in mind are part of our formula. You have the option to tap into that very rich "database" of connections to gain insights on yourself unknown. It's our "secret sauce."
No Events on The List at This Time
We write often about the issues we face in common as mothers considering their next chapter in life after spending time out of the traditional workforce but all the while making significant contributions to their communities. This post about the Six-Figure Volunteer frequently strikes a chord in many of the women who have found their way to the Summit. Let us know what you think!
For more articles that may be of interest, please visit the Summit Blog.
Have an idea for a topic we should cover? Share your thoughts with us! We'd love to hear from you.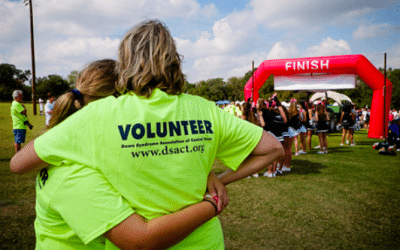 Raise your hand if you have volunteered time for your child's school PTA, your local library, hospital, the charity of choice.
 
Now raise your hand if you've doubted that your volunteer experience means much of anything in the "real world."
 
Now raise your hand if...
read more
ARE YOU READY TO GET STARTED?